Doctors and Staff: Why you should choose Hobson Dental for your dental care.
"Perfecting the Art of Dentistry"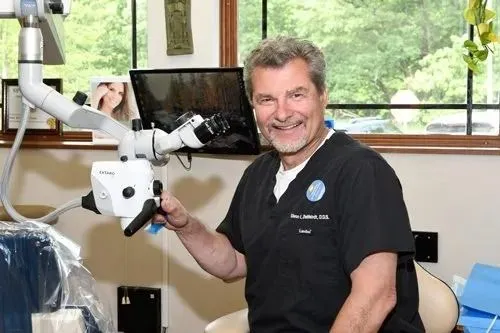 Our General Dentist, Dr. Glenn DeWeirdt
Dr. Glenn Deweirdt founded Hobson Dental Associates in 1984 following graduation from Northwestern University Dental School.

"Hobson Dental Associates was conceived and founded on the basic principle of quality care at reasonable fees. It is our goal and objective to serve our patients in a clean, friendly, relaxed, and comfortable environment."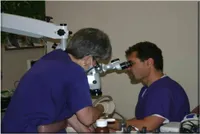 Dr. DeWeirdt is one of a handful (less than 2%) of general dentists who routinely use the dental operating microscope for procedures. He is an active lecturer on this topic and is a frequent speaker at the Chicago Dental Society Midwinter Meeting and dental study clubs in the area. He has also lectured at the University of Iowa Dental School. He is a consultant to Zeiss Meditec, an international leader in advanced optics, and a key opinion leader and speaker for Dentsply Midwest and Dentsply Tulsa Dental Specialties. The world's largest manufacturer of dental equipment and supplies.
Dr. DeWeirdt is a testing office for Clinical Research Associates, the most prestigious dental research organization in the United States and one of the premier organizations in the world.
Dr. DeWeirdt is a Fellow of the International College of Dentists. Fewer than 200 dentists in Illinois have this honor. www.icd.org
Dr. DeWeirdt and his wife Laurie, a Regional Sales Director for a Fortune 500 Internet Security company, enjoy family, cooking and wine, and motorsports. They have two Golden Retrievers, Willow and Zeke, and two cats, Thunder and Diamond.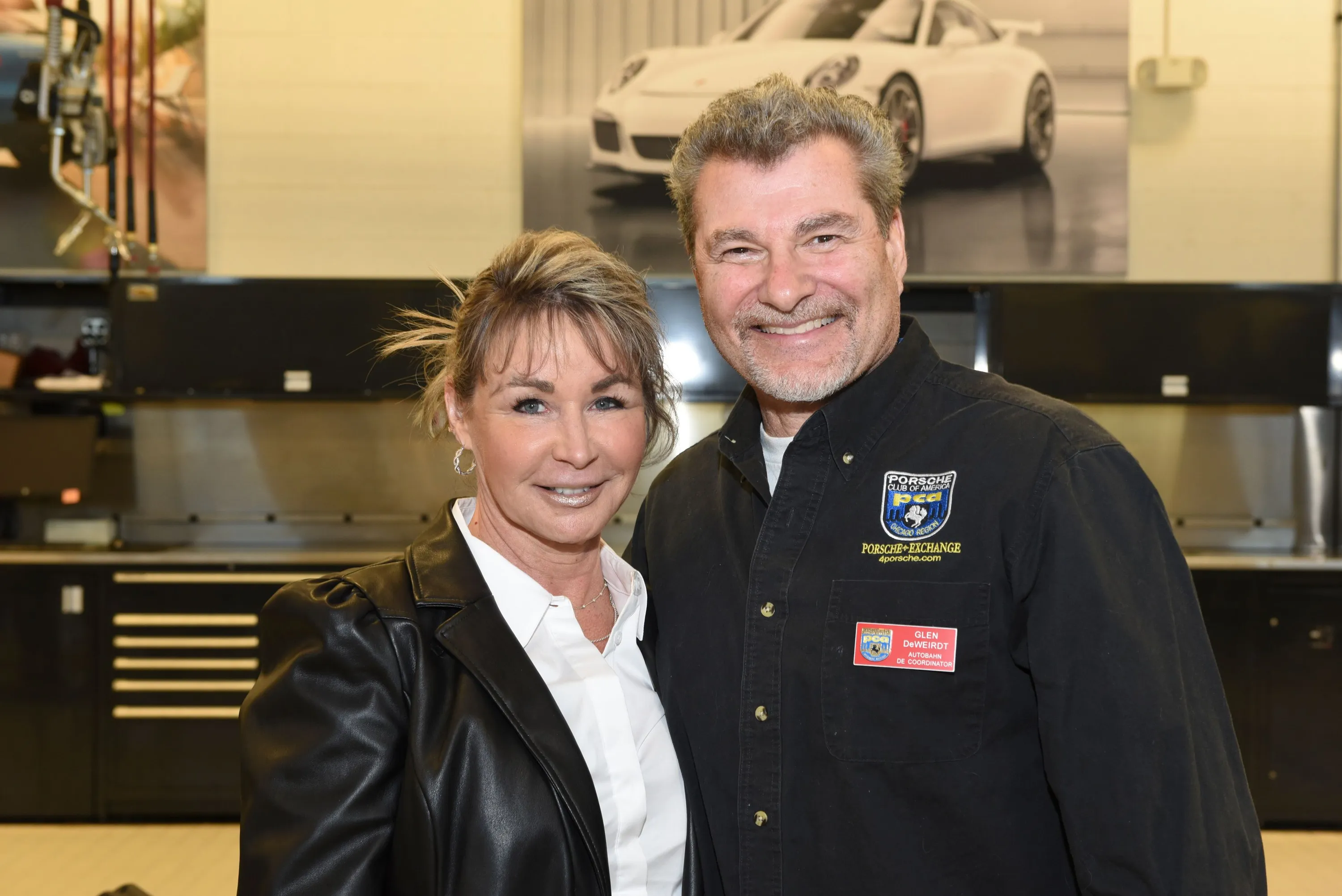 ---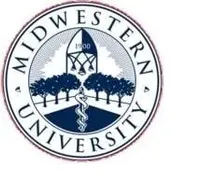 Dr. DeWeirdt is also committed to education. He was a part-time faculty member at Midwestern University School of Dental Medicine in the pre-doctoral clinic. He taught general dentistry in the Multi-Disciplinary Clinic located in Downers Grove.
---
Dr. DeWeirdt relaxes with high-speed racetrack driving. He is a high performance driver's education instructor for the Sports Car Club of America (SCCA) and a National Instructor for Porsche Club of America (PCA). He is also a member of the BMW Car Club of America and an instructor for Extreme Xperience.
---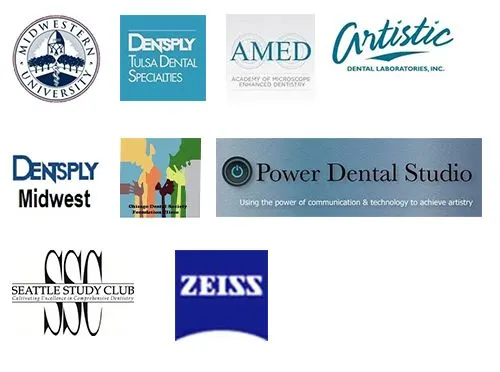 ---
DOCTORS & STAFF
Patrick M. O'Flaherty, D.D.S.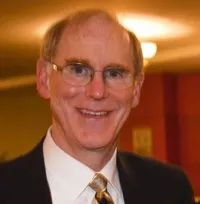 Dr. Pat O'Flaherty graduated from Loyola University School of Dentistry, Summa Cum Laude, as class valedictorian and completed a General Dentistry residency at the University of Chicago. He taught at Loyola for many years while practicing dentistry in his hometown of Downers Grove.

His dedication to continuing education earned him a fellowship in the Academy of General Dentistry and membership as an alumnus of the L.D. Pankey Institute of Advanced Dental Education. He is currently a Clinical Instructor at the Kois Institute and the Dental Director of Alliance for Smiles. He recently returned from his tenth medical mission with Alliance for Smiles to help children with cleft lips and palates.

Dr. O'Flaherty is a member of many professional organizations, a member and past president of the Downers Grove Rotary Club, and a member of St. Joseph Parish. He is the father of Kevin and Kent, grandfather of Paige and Owen, and lives with his wife, Lorie, in Downers Grove.

Dr. Pat's favorite hobby is photography, which inspires him to travel wherever he can capture images of interesting wildlife and beautiful landscapes.
---
Our Implant Specialist, Dr. Irbad Chowdhury, DMD,AFAAID,FICOI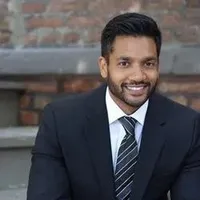 Dr. Chowdhury received his dental degree from Southern Illinois University School of Dental Medicine. Following graduation, Dr. Chowdhury continued his education at Southern Illinois University School of Dental Medicine by completing an Advanced Education in General Dentistry (AEGD) residency and following his AEGD completed a one-year dental implant fellowship. Dr. Chowdhury has developed an interest in advanced implant dentistry which is the focus of his practice and his continuing education efforts.
Dr. Chowdhury is a former Clinical instructor at Southern Illinois University School of Dental Medicine and has served as Adjunct Faculty and mentor at Midwestern University College of Dental Medicine, Illinois. He is an esteemed fellow of the Academy of General Dentists, International Congress of Oral Implantology, and an Associate Fellow of the American Academy of Implant Dentistry.
Dr. Chowdhury is an accomplished lecturer on the subject of oral implantology.?
Dr. Steven Stempora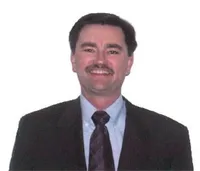 Dr. Stempora is a Chicago area native who was raised in Norridge, IL . Dr. Stempora is a 1982 graduate of Indiana University School of Dentistry. He has also completed post graduate orthodontic training through Mid America Orthodontic Society and is certified with Align Technology (Invisalign) for use of Invisalign. He also has been trained in the use of the Nobel Biocare implant system, one of the most trusted names in dental implants. The doctor has also trained with and used Luminescence veneers, which require little or no tooth preparation. He recently received a 2011 award from Top Doc Chicago. Dr. Stempora has been resident of Woodridge for over fifteen years and is an active member in the Woodridge Chamber of Commerce. Dr. Stempora and his wife Louise have four children and eight grandchildren. The doctor's interests include golf, tennis and keeping up with the grandkids.
Dental Hygienist

30 years experience in the dental field

"I love dental hygiene!"

Carey is a graduate of SIU Dental Hygiene program in Carbondale.

Carey has a wide range of experience in dental hygiene and has worked in periodontal specialty offices and in a University environment.

Dental Hygienist

6 Years experience in the dental field.
"I have always loved helping people and am thankful to work with Dr. DeWeirdt and the dental team at Hobson Dental Associates." "Dr. DeWeirdt's conservative approach to treatment planning helps even our most hesitant patients achieve better oral health."
Heidi moved to the Chicago area in 2011 and completed her dental hygiene degree locally at College of DuPage. She is committed to helping patients restore and maintain their oral health and prides herself on having a thorough yet gentle approach to cleaning. Heidi enjoys conversation and does all she can to
create a friendly and relaxing office environment. She truly enjoys her work but during her free &me Heidi likes reading, dining out, wine tasting and traveling with her husband and three teenage sons




Dental Coordinator

20 years in the dental field as an RDA and front desk coordinator. 

Nicole has several certifications in orthodontics, whitening, and coronal polishing. She graduated with honors for RDA in 2007. 

'I plan to further my dental education to help patients maintain healthy and beautiful smiles'. 

Dental Assistant

25 years experience working as a dental assistant. 

Linda enjoys learning about all aspects of the dental field. 'Working at Hobson Dental with Dr. Deweirdt has been a pleasure, including the amazing team. I love getting to know our patients and making them feel comfortable, as well as answering any questions they may have'.

Linda is married to her best friend Michael of 35 years. They enjoy their time together with Keena their dog, as well as cooking, playing golf, and football. 

Dental Assistant

Over 20 years of experience as a dental assistant in the Chicagoland area. 

Hetal has worked with a variety of dentists in unique environments throughout her career. She has built great rapport with the dentists she has worked with as well as their patients. In her free time, Hetal enjoys spending time with her husband and their two sons. Hetal enjoys watching movies, cooking, and volunteering at her temple.