at Hobson Dental Associates We Are Committed To The Latest Technologies For Improving Dental Health. There Are Very Few Dental Offices That Have Made The Commitment To The High Level Of Dental Care Made Possible By These Technologic Advances.
---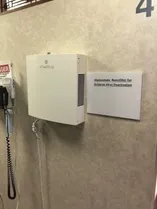 NOVAERUS NV 900 PLASMA AIR PURIFIER
Hobson Dental his purchased two NOVAERUS NV 900 plasma air filters. This state of the Art filtration units used electrostatic plasma technology to filter airborne nanoparticles including VIRUS DEACTIVATION. This units are used in Hospital Operating room.
---
3D X-RAY TECHNOLOGY
We are one of less than 2% of general dental offices with 3D xray technology. This fantastic machine gives unparalleled diagnostic accuracy and is the equivalent of a CAT Scan
---
This is a sample of the amazing high quality images from our 3D X-Ray unit. The images can be used for extremely accurate diagnosis and measurements accurate to .01mm. The images are used for oral surgery, implants, and endodontics.
---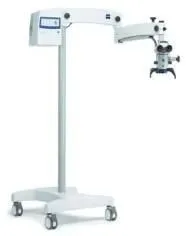 Dr. DeWeirdt is one of less than 1% of general dentists using microscope technology. Dr. DeWeirdt uses three microscopes in his practice. He is the only general dentist in Illinois with a microscope in each treatment room. The dental operating microscope allows highly magnified views of teeth and oral structures. This allows for extremely accurate diagnosis and conservative treatment meaning a longer lasting results with less pain during and after the procedure.
---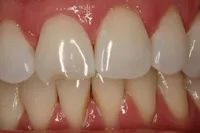 This is a magnified view of front teeth as seen through the dental operating microscope.
---
Dr. DeWeirdt has been a consultant, speaker, and key-opinion leader for Zeiss, the world-leader in optics and optical equipment, for over 10 years.
---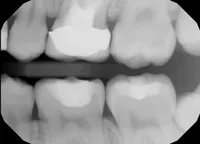 ALL-DIGITAL X-RAYS
Our newest generation X-Ray sensors reduce radiation and increase diagnostic accuracy. Our digital panoramic system can produce diagnostic quality X-Rays without an uncomfortable in the mouth sensor.
---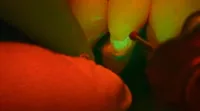 FLUORESCENCE CAVITY DETECTION
Dr. DeWeirdt uses Fluorescence for Cavity Detection. Dr. DeWeirdt is one of a handful of dentist in United States to have this technology.
---
ADVANCED LASER TECHNOLOGY
Dr. DeWeirdt uses advanced laser technology to reduce pain and decrease healing time. In fact, Dr. DeWeirdt has two lasers available to fine-tune the therapy for the specific situation.
---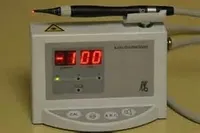 LASER CAVITY DETECTION
We use the Kavo Diagnodent laser cavity detection for accurate diagnosis. Many times we can save patients from unnecessary fillings using this technology.
---
STATE-OF-THE-ART STERILIZATION AND DISINFECTION
Hobson Dental Associates uses Hu-Friedy individual procedure cassettes to maintain a sterile working field. In combination with high-tech autoclaves (sterilizers), licensed medical waste disposers, and barriers we maintain the safest and cleanest environment possible to protect you and your family.

We use a paperless software system to minimize cross contamination. Dental charts are the number 1 source of cross-contamination in dental offices. Eliminating charts makes your visit at Hobson Dental safer.