We are very proud of our state-of-the-art office located in the GreenRidge Professional Building.Coming Soon!

The GreenRidge Professional Building was purpose-built in 1995 for Hobson Dental Associates and Family Practice Associates (now DuPage Medical Group). The building was inspired by Frank Lloyd Wright's Robie House and incorporates many devices from the Prarie Style of architecture. Fans of Frank Lloyd Wright will delight in the many details including a near-perfect copy of the famous Robie House great room ceiling.
The GreenRidge Professional Building is located in a park-like setting across from the Woodridge Park District walking trail and DuPage County Forest Preserve property. It is not unusual to find a deer grazing in the woods or an owl perched in a tree.
---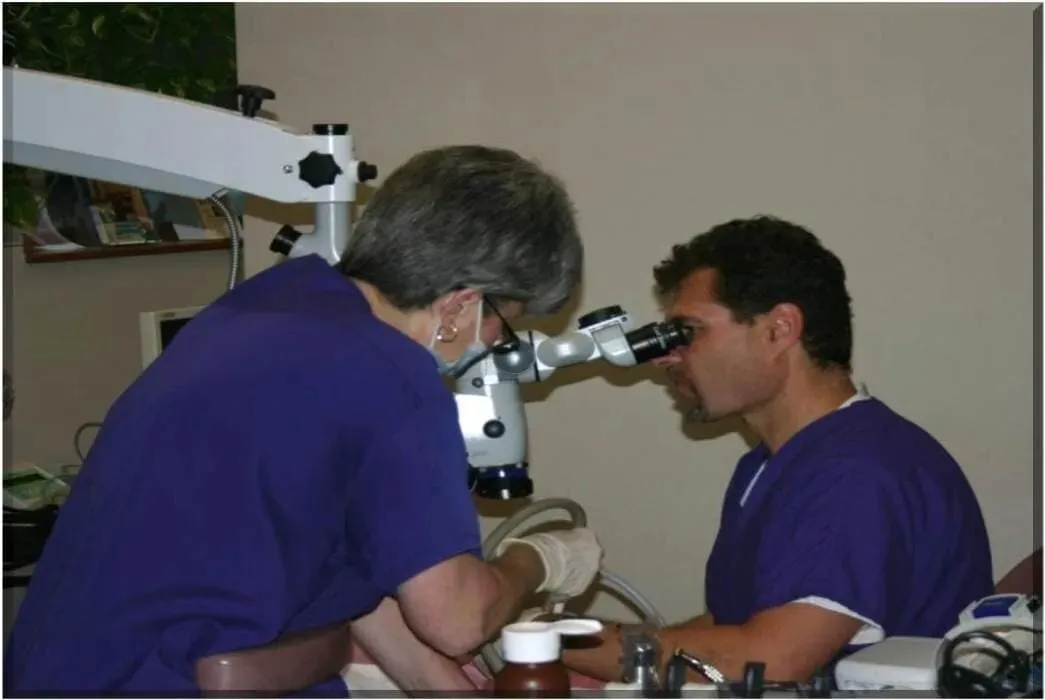 You enter the Hobson Dental facility through the spacious waiting area. Generous lighting through floor to ceiling windows highlight the soaring ceiling and warm woods creating a calm and peaceful atmosphere.
---
The reception window where you will be greeted by our professional, friendly, and mature staff.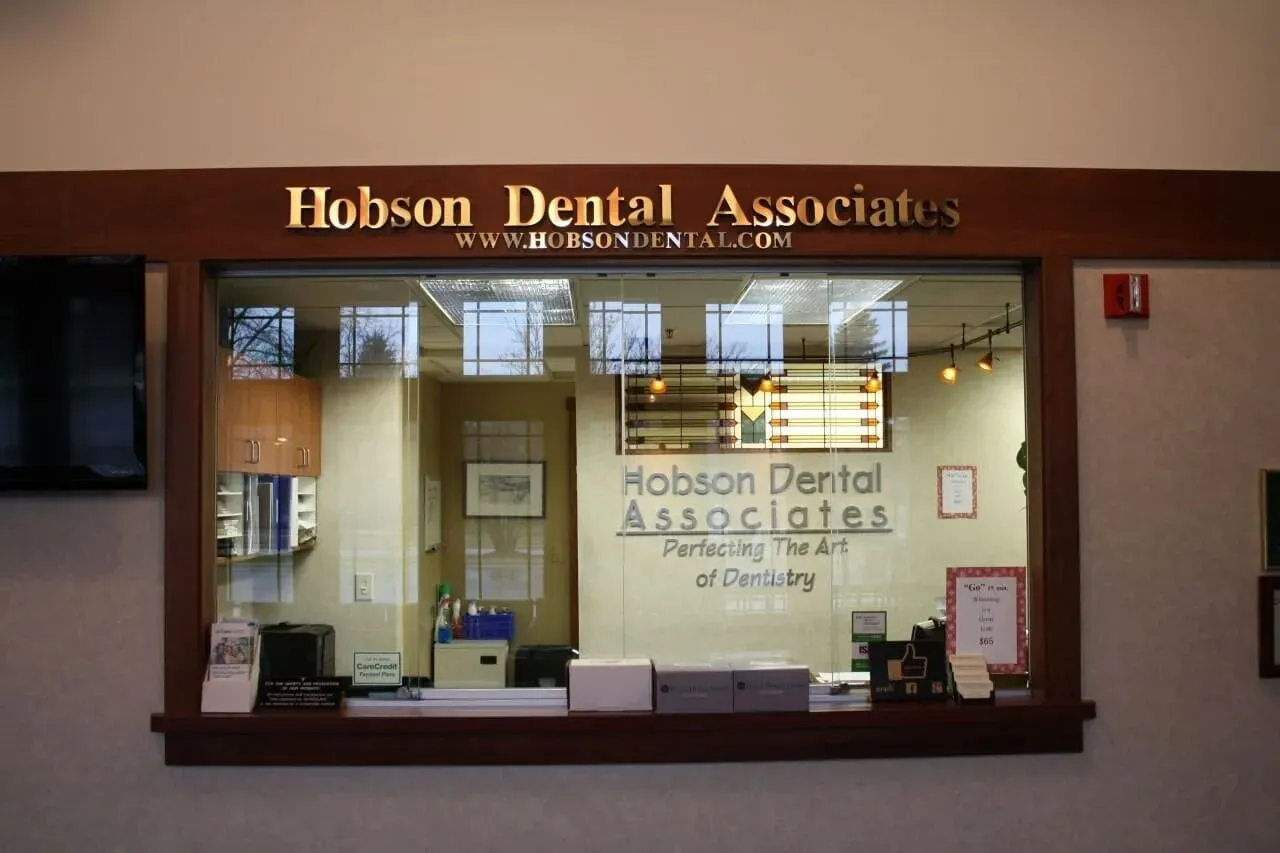 ---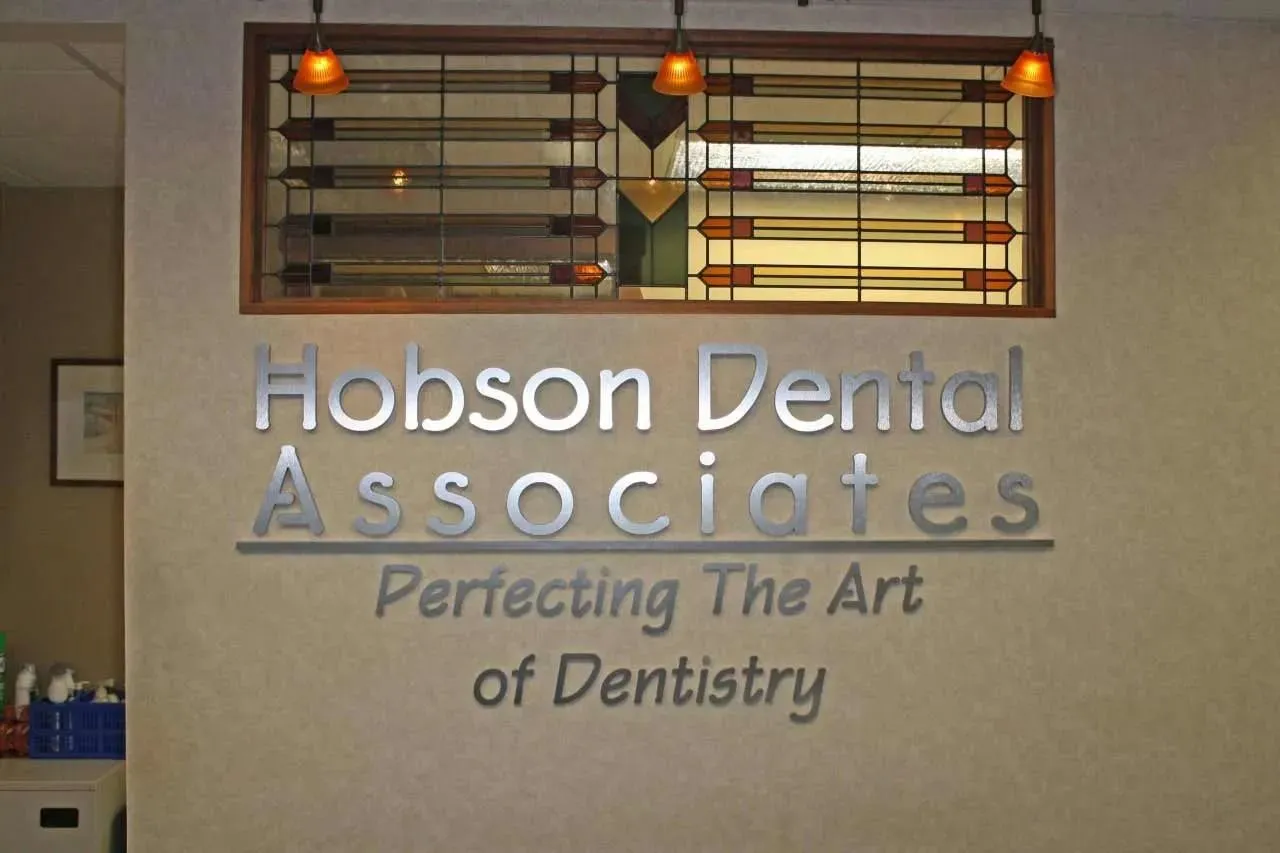 As you enter the administrative area you will notice one of our many custom stained glass panels along with our practice logo "Perfecting the Art of Dentistry"
We believe our dental care is an art form whether is cosmetic dentistry or a pleasant and painless procedure.
---
Our warm and inviting front hallway area.
---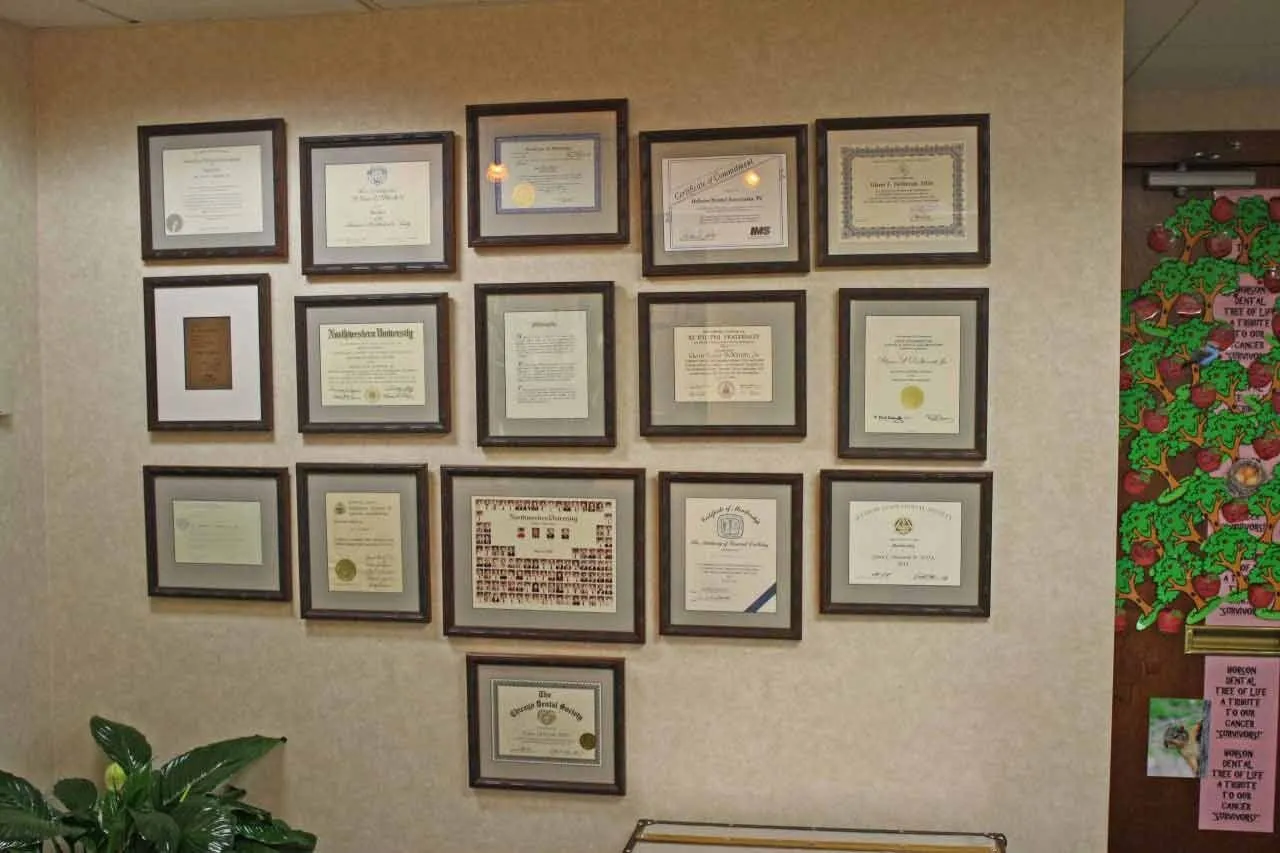 Dr. DeWeirdt's awards and professional certificates. Dr. DeWeirdt has lectured throughout the country on the topics of practice management and using the microscope in dental procedures
---
Our state-of-the-art 3D X-ray machine delivers incredibly accurate images with 70% less radiation! This machine allows us to see images accurate to .01mm in three dimensions! This allows more accurate diagnosis and more conservative treatment with less discomfort.
Fewer than 2% of general dentists have this amazing technology.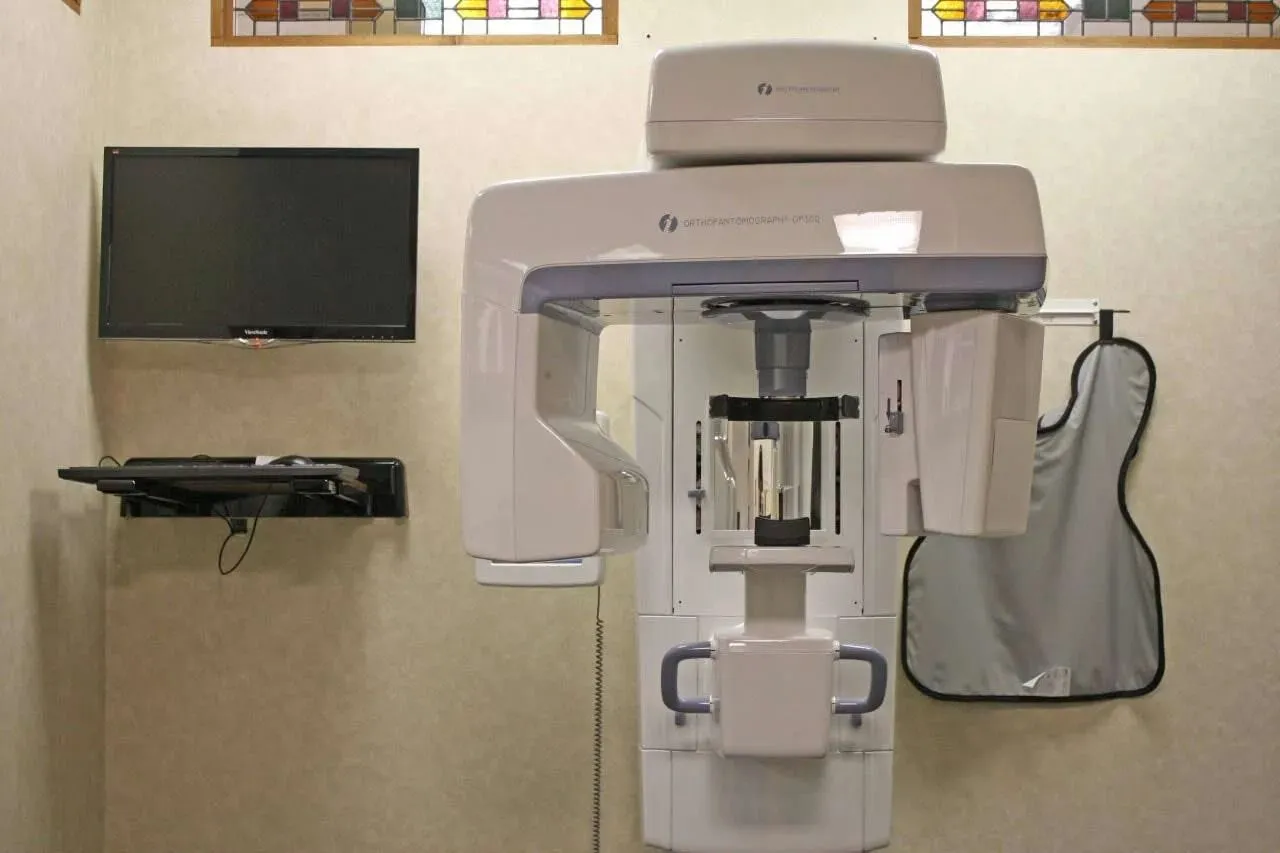 ---
The back hallway and sterilization area. Our sterilization system is based on pre-sterilized cassettes like a hospital. This insures a safe and clean environment for you and your family.

We also have a dedicated surgical room set up like a hospital operating room. This additional safety measure reduces the risk of cross contamination.
---
A typical treatment room at Hobson Dental. This is where we provide the highest quality dental care. We pride ourselves on providing the best care with the least possible discomfort.

Our experienced and mature dental assistants and dental hygienists are committed to your comfort and well-being.